Improve your brand's reputation through Facebook Ads
Facebook is the most popular social network in the world with over 2.3 billion active users, of which nearly 1.6 billion are considered daily active users. (https://zephoria.com/top-15-valuable-facebook-statistics/)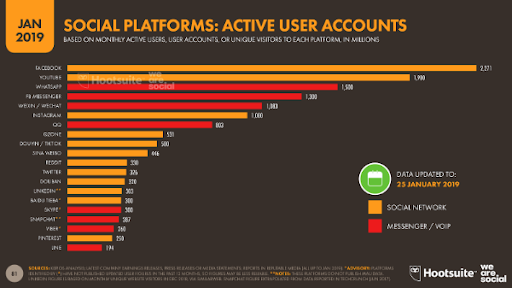 Source: https://wearesocial.com/uk/blog/2019/01/digital-in-2019-global-internet-use-accelerates/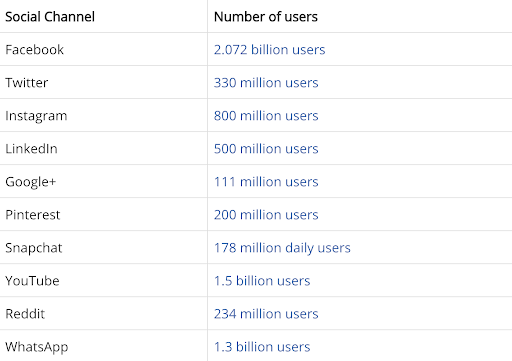 Contrary to popular belief, the platform is not used solely to share light-hearted content with "friends". Facebook is also a powerful tool to find new clients and improve your brand's reputation.
In fact, the advertising opportunities on Facebook are vast; both through targeting possibilities and the numerous advertising formats. 
Using Facebook for your advertisement means you can also spread your ads on Instagram, Messenger and the Facebook's audience Network. (Not to mention that by 2020 Whatsapp Stories will also be available.)
Whether you want to increase sales or generate leads, we can help you create a campaign 100% adapted to your goals.