Context
Along with its Google Ad Grants account managed by Suisseo, the Alimentarium aims to optimise the natural referencing of its website in order to increase the share of traffic from organic sources.
Objectives
The Alimentarium would like to know which optimisations will improve the indexing of alimentarium.org website  and the natural referencing of existing and future content.
Strategy
Suisseo is mandated to conduct a complete SEO audit, both technical and semantic, as well as to produce guidelines for the development of their web content.
Our technical recommendations addressed the following points:
URLs structure

website security

redirections

accessibility and page speed

sub-domains management 

canonical parameters

etc
Substantive work was also carried out on source code tagging, including the revision of H1-Hn and the implementation of structured data. Finally, the website indexing and performance have been examined closely, both at the mobile and desktop level.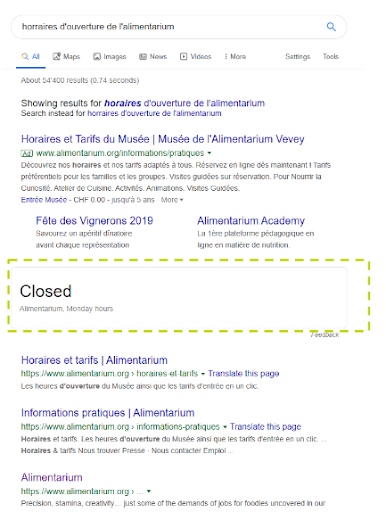 The implementation of structured data, or microdatas, allows search engines to better interpret your content. The click rate (CTR) is immediately boosted.
For the semantic part, our analysis focused on the following points: 
search volume and difficulties related to organic keywords rankings 

current ranking of organic keywords

comparison with competitors

website and content structure

text and visual optimisation

optimisations for voice search

share and interaction optimisation (SMO)

etc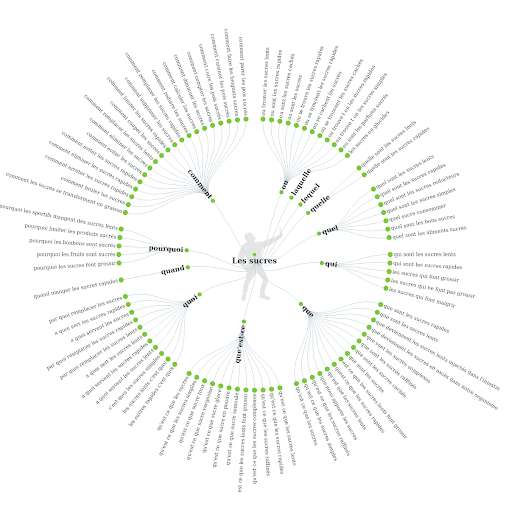 Optimization for so-called "long tail" keywords is often a profitable tactic in a highly competitive semantic environment. It is also an essential consideration in order to best adapt to voice research.
In addition to recommendations applicable on-site, we delivered a set of good practices and methodologies to use for content development, outreach and optimisation for both users and search engines, as well as concrete ideas for different content campaigns.
We also produced a mapping of implementations actions, taking into account their difficulty along with their potential SEO impact, in order to guide the Alimentarium towards an agile and effective application of our recommendations.
Results
organic search traffic doubled from the 2nd month

over the year, it is 4 times higher

traffic from direct and referrals sources have also increased by more than 50% and 100% respectively