Advantages
Structured snippets allow you to provide more information about your products and services, such as their brands, models or styles. All you have to do is choose the header and customize a list of keywords which correspond to your sector.
Here are a few concrete examples



It's easy to set up these dynamic structured snippets. You just have to go on Google AdWords and click on the tab "Ad Extensions – Dynamic Structured Snippets".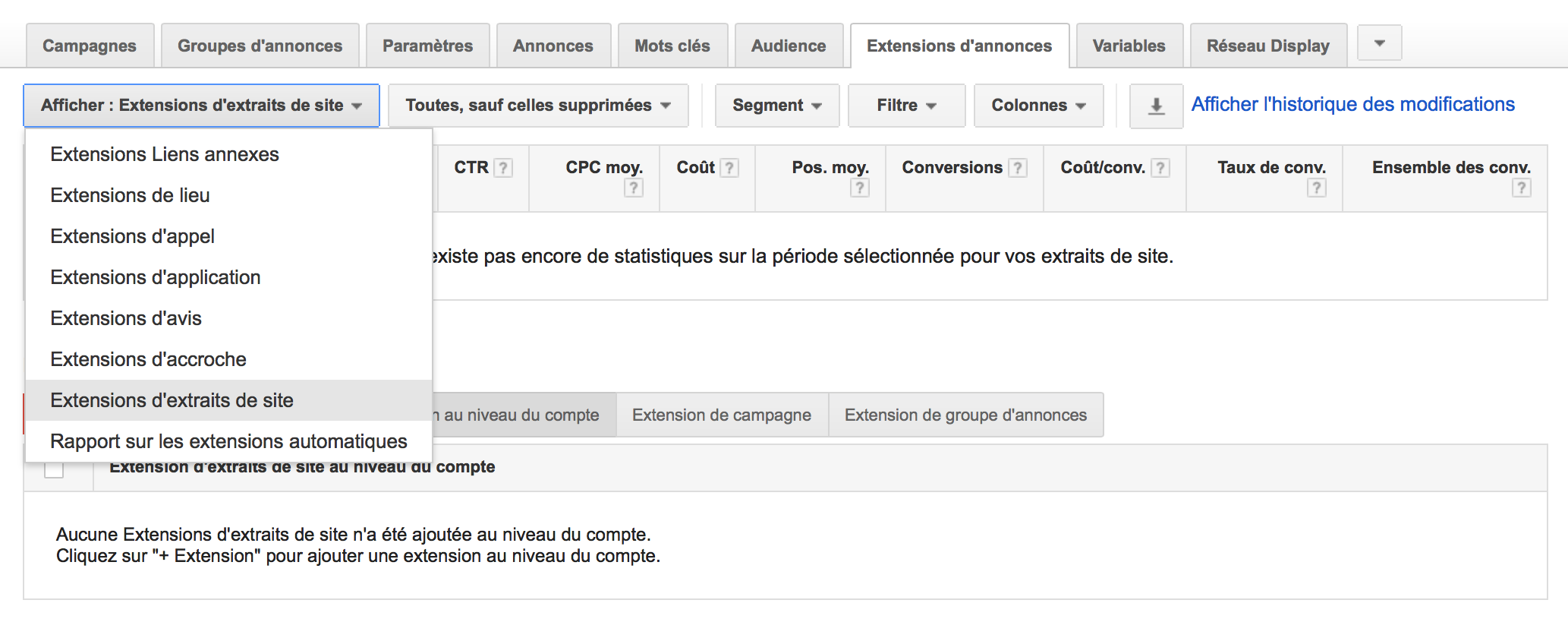 Adding ad extensions has a positive effect on your ranking, as well as your click-through rate. So we strongly encourage you to get them!